Tor Executive Director Hints at Firefox Integration
October 03, 2014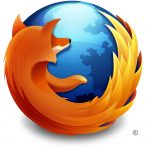 Tor executive director Andrew Lewman recently hinted at a possible official Firefox integration when he wrote, "They very much like Tor Browser and would like to ship it to their customer base, their product is 10-20 percent of the global market, this is of roughly 2.8 billion global Internet users."
Mozilla's Firefox is third most popular web browser and holds 10-20 percent of the global Internet users which fits perfectly well to the description Andrew Lewman gave.
More hints of Tor-Firefox integration
The Tor Browser is already a modified version of Firefox which would make it easier to implement an integration, and if successful, would be a big upgrade to Firefox's current private browsing mode that allows you to "browse the internet without saving information about which sites and pages visited."
A Mozilla spokesperson told the DailyDot, "Mozilla and the Tor Project share many of the same values and goals, such as building user trust in the Web and giving users more capabilities to navigate the Web on their own terms. We have a long-standing relationship with the Tor Project and regularly discuss ways we might collaborate to strengthen the open Web and deliver a better browsing experience for Firefox users, but have no specific projects to share at this time."
Launched in 2003, Firefox has gained half a billion users worldwide and is the leading browser in several major European and Asian nations. The careful addition of a Tor option would likely receive much praise from Firefox's many privacy-friendly fans.
Tor integration plans
Aside from the hinted integration with Firefox, Tor is also in talks with numerous Internet service providers, hardware manufacturers, and software development firms about integrating Tor in their products increasing the number of people using Tor. However, along with the increase in the number of users and partnering with other companies come problems.
Read more about possible plans for the integration here.